Australia ranked #2 on Earth in 2015 for quality of life according to the United Nations Human Development Report.
There are many reasons that Aussies enjoy a high standard of living according to the February 2016 National Bank Australia survey.
The 2015 report of the Organization for Economic Cooperation and Development (OECD) Better Life Index reported, "Australia performs very well in many measures of well-being relative to most other countries in the Better Life Index."
That same report ranked Australia at the top of advanced OECD countries in regard to civic engagement, education and skills, housing, jobs and earnings, environmental quality, social connections, health status, and overall well-being.
AIP Experts has helped thousands of people have the opportunity to move to Australia to enjoy a better life.
In addition, here are many Australian cities that, according to the Economist Intelligence Unit (EIU), have ranked highly for the "Most Livable Cities" on Earth for several years: Melbourne #1, Adelaide #5, Perth #7, Sydney #11, and Brisbane #16.
This is according to the EIU's 2016 report of 140 cities throughout the world. Melbourne has been ranked as the #1 most livable city on Earth for the past six years in the row, according to the EIU.
A July 2016 global survey by Numbeo.com has declared that Canberra, Australia's national capital, is #1 on Earth for high quality of life.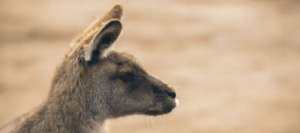 Finally, the 2015 United Nations World Happiness Report listed Australia as the tenth happiest country in the world.
With the country's beautiful scenery, rising prosperity, free healthcare, and growing economy, it's no wonder that people want to move to Australia to live and work.
Contact AIP Visa Experts today to learn if you are eligible to move to Australia!